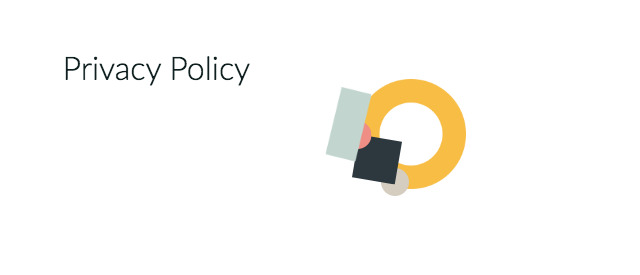 Privacy Policy
The Next Chapter (Edinburgh) CIC Data Protection & Privacy Policy
The Next Chapter (Edinburgh) CIC ("The Next Chapter", "we") is committed to protecting your privacy. Please read the following in order to learn more about our privacy policy and information collection and use practices.
Any personal data that you provide to The Next Chapter via any means (verbal, written, in electronic form, or by your use of our website) will be held and processed in accordance with principles of the General Data Protection Regulation for the purposes for which you have given consent, to provide the services you have requested, and to meet the legitimate interests of The Next Chapter.
This policy only applies to data collected by The Next Chapter, and our own website, contact forms and processes. Third parties and websites that are linked to The Next Chapter are not covered by this policy.
The Next Chapter acts as a room rental and client referral service for independent self-employed counsellors, therapists and other practitioners. When you come for counselling or other therapy within The Next Chapter's premises, your contract will be directly with your counsellor or therapist and not with The Next Chapter. Your counsellor or therapist will have their own data protection and privacy policy and will provide you with this when you begin working with them. Any treatment or session notes or other information about their work with you is the responsibility of the counsellor or therapist with whom you work, and will be handled, processed and deleted or destroyed in line with their data protection and privacy policy.
When you request counselling or other therapy with a practitioner working within The Next Chapter or otherwise provide your personal details to us, you will be asked to consent to our processing of your data under the terms of this policy.
What information does The Next Chapter collect?
Counselling and Therapy Requests – Contacting The Next Chapter to request counselling or therapy can be done in person, by telephone, email or via the contact form on The Next Chapter website. The process of requesting counselling involves providing us with your name, address, telephone number and email address and any other relevant information. We also request information on your availability to allow us to refer you to a counsellor who has availability at a suitable time.
Fee Reductions – If you are seeking counselling at a reduced rate, we will ask for information about your financial situation in order to decide whether you meet the eligibility requirements.
Mailing list – If you have chosen to receive this information, we will ask for your email address to send out information about our services, news about our organisation, events, groups and other relevant information.
Website – We use cookies and analytic services to collect data relating to user behaviour and web traffic statistics, in order to make our website as accessible and helpful as possible. The collection and use of this data by external parties is subject to their own privacy policies.
Employment – If you apply for job opportunities advertised on our website and elsewhere, and/or become an employee of The Next Chapter, you will be required to provide your contact details and other personal information such as employment history and qualifications, as well as details of referees. This information is processed for the purposes of considering your application, making any offer of employment and administering your contract of employment. We will also ask for tax and financial information such as your bank account details in order to administer tax, National Insurance and wage payments and any other information that may be necessary.
Room Rental – If you are a counsellor or other practitioner seeking to rent a room within The Next Chapter's premises, we will ask you for contact details and information about your professional history and qualifications in order to assess your request. Information requested will include but is not limited to evidence of your professional qualifications, current qualified membership of an appropriate professional body and current appropriate indemnity insurance. We may also ask you for bank account information in order that we can process payments.
What does The Next Chapter use your information for?
To offer a room rental and client referral service for counsellors and other practitioners.
To connect enquirers to their chosen counsellor or other practitioner
To connect enquirers to a counsellor or other practitioner who has availability at a time suitable for you
To offer suitable counselling and therapy appointments.
To notify you about changes to your appointments and other changes to our services.
To administer the funding for our counselling subsidy available via our charity partner, The Moston Care Foundation
To make decisions about requests for reduced rate counselling and therapy
To notify you of news, services, groups and events at The Next Chapter if you have opted to receive this information
To improve The Next Chapter's service to ensure that it is provided in the most effective manner.
To administer The Next Chapter's service, including the arrangement of appointments, the administration of our room rental service, the handling of payments, and for financial control, data analysis, research, statistical and survey purposes.
To fulfil our administrative, legal and contractual obligations.
We will not share any information about you with other organisations or people, except in the following situations:
Consent – We may share your information with others whom you have requested or agreed we should contact
To fulfil your request for counselling, coaching or other therapies by referring you to a self-employed counsellor or other practitioner working with us
Serious harm – We may share your information with the relevant authorities if we have reason to believe that this may prevent serious harm being caused to you or another person. Where possible, we would always seek your consent first, but if this is not possible our duty is to act to prevent harm occurring.
Compliance with law – We may share your information where we are required to by law or by regulations and other rules to which we are subject.
How does The Next Chapter keep your information safe?
All information you provide to The Next Chapter is stored as securely as possible. All paper forms and correspondence are kept in locked filing systems on our premises. All electronic records are stored securely and require password-protected authentication or using reputable service providers using industry-standard technology.
The transmission of information via the internet is never completely secure. Although we will endeavour to protect your information using industry-standard protocols and encryption, we cannot guarantee the security of your data transmitted to us via email or electronically, including via the contact form and booking application on our website; any transmission is at your own risk. For this reason, we request that you do not send us emails or other forms of electronic communication containing sensitive information such as medical or health information. If we receive such an email, we will refer it to a counsellor or therapist if clinically appropriate. Such emails or communications will be deleted once dealt with.
How long will The Next Chapter store your data for and how will it be disposed of?
We will delete your telephone number, email address and any other contact details you have provided within 5 years of no contact or updates from you. Emails and other forms of communication will be deleted when they are no longer required and in any event after 5 years. We will delete or destroy information from your preliminary meeting after 5 years.
Your counsellor or therapist will delete or destroy any treatment or session notes or other information about their work with you in line with their own data protection and privacy policy and the terms of their insurance.
All information relating to room hire contracts and agreements will be deleted or destroyed 5 years after termination of the relevant contract or agreement. All information relating to The Moston Care Foundation's funding for reduced-fee counselling will be destroyed or deleted 5 years after termination of the relevant client contract.
Your rights
We may edit this policy from time to time. If we make any substantial changes we will notify you by posting a prominent announcement on our website.
You have the right to ask us to provide a copy of the information held by us in our records. You also have the right to require us to correct any inaccuracies in your information. If you would like to do this, please contact us using any of the methods of contact listed on The Next Chapter's website.
You may withdraw your consent for us to hold and process your data at any time. Doing so will mean that you will no longer be able to use The Next Chapter's services. You can do this by contacting us via any of the methods of contact listed on The Next Chapter's website.
If you are not happy with the way we use your data, you can complain to the ICO at www.ico.org.uk